10 Steps to Selling Your Home for Cash
November 21, 2022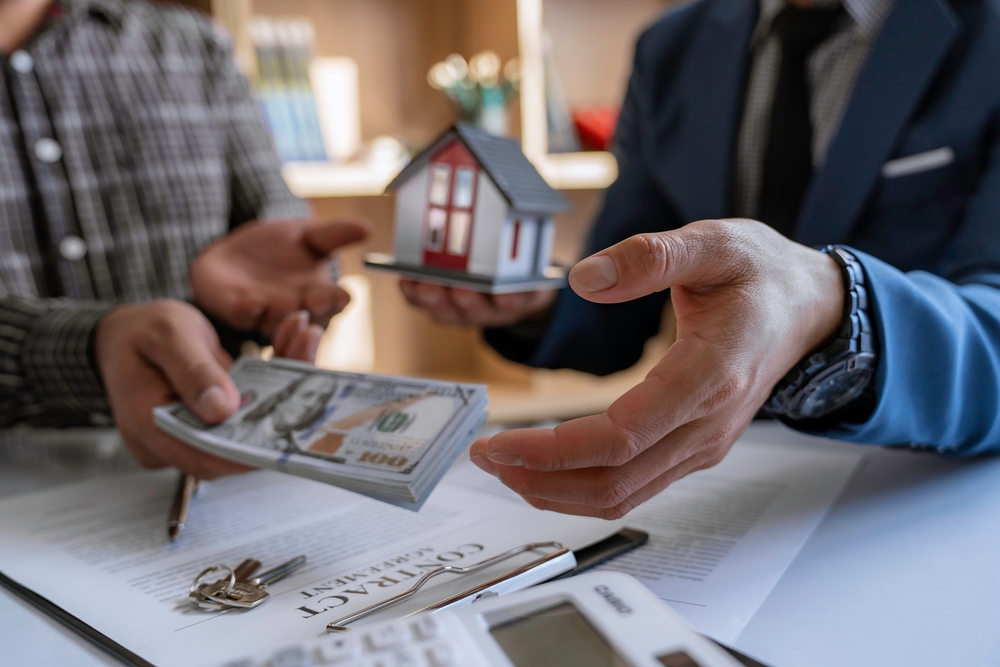 You may be asking why you would want to sell your house for cash in the first place. Even if you sell your home for a little less than what you could get with a loan there are loads of reasons why you should sell your house for cash. 
For starters, cash sales are quicker and easier to accomplish for many reasons, but the main reason is due to the lack of a loan. Without this contingency there's way less red tape to maneuver and consider when it comes down to not only finances but also repairs, staging, showings, inspections, appraisals and more. There are often reduced fees and less overall stress when you accept a cash offer on your home. 
So, if you've decided to sell your house for a cash offer, you may ask yourself what the process will look like. Below, we go over a guide of ten steps to selling your home for cash:
1. Determine if You're Ready to Sell 
Whether or not you want to sell your house for cash is up to you, but it's important to consider if you are ready. If you're interested in discovering how to know when it's time to sell your house, check out this post.
2. Understand Local Law
It's also important to understand and consider local laws when it comes to selling your house for cash. Before you dive head first into a cash sale, do a bit of research on your state's residential sale requirements and expectations. There may be certain taxes you'll want to be aware of as well as disclosures you may be required to make to the seller regardless of if you make a cash or loan home sale. Consider any possible additional detail even down to a longer application process through a homeowners association (HOA) is good to know beforehand. 
3. Determine your Home's value
So you know that you want to and are ready to sell your house, the next step is to determine your home's value. If you're a homeowner, there are two fantastic options available to get a more approximate estimation. 
The first one is using an online tool, such as a calculator which utilizes an algorithmic automated valuation model or, AVM. This tool works online through gathering data from any available and legitimate source in order to determine your estimate. The upside: It's quick; the downside: it's still not the most accurate method. 
Another method is a professional appraisal, which may take longer but is far more accurate. Similarly, if you have or know a local real estate agent, they can run a CRM or competitive market analysis in order to generate your home's estimated value.
4. Set a Price
Once you have the best home value estimation, you can set an official price or, at the very least-know what you're willing to pay if it comes down to further negotiations. You may want to go over the pricing with a real estate agent professional before you solidify a price for a cash purchase on your own. 
5. Put Your Home on the Market
Your next step can be to put your house on the market. Whether or not you're seeking to sell your home for cash, this can attract many offers, including a plethora of cash buyers. You can also seek out help from places such as SellHouse, to be easily connected with cash buyers in your area. 
6. Find and Compare Cash Buyers
Once you receive several offers, you'll need to go over each of them. This step is important for making sure you sell your home for the best possible cash offer. When you work with SellHouse, you won't have to sift through mountains of cash buyers. We implement our strategic data collection and connections in order to find you the best cash offer fast.
7. Determine Cash Buyer's Legitimacy  
Once you have a cash buyer's offer chosen, you'll next need to evaluate the legitimacy of their offer. First of all, gather proof of funds to ensure that they indeed have the cash to purchase your home. After you get this proof, make sure that it is not forged by contacting their bank. 
Next, look at their previous closings to see if they have a good or bad history of performance. If the buyer will not be using a standard contract, make sure you have your attorney look over it. 
Sell House can take care of this entire step for you, so you can be sure of your cash offers legitimacy.
8. Sign the Contract
After you've determined the buyer's legitimacy of a cash offer, sign the contract and set the closing date!
9. Shore up Escrow and Title
Before heading to closing your cash sale, make sure no issues with your title will occur. Ensure that various financial situations will not delay or prevent you from closing. This can include but is not limited to outstanding debts with your home as collateral, child support owed, a mechanic's lien, unpaid taxes or a second mortgage. 
We highly recommend that you get a preliminary title report and pay of any liens and handle any possible disputes.  
10. Close on your Cash Sale!
The final step: Close on your Cash Sale! Depending on customs and regulations in your locality, you may close in a title or attorneys office with the cash buyers. Make sure you bring any and all appropriate documentation in regards to the closing contract. Go over all closing documents and sign the deed, settlement statement, and the necessary property disclosures. After both parties do so you'll have sold your house for cash!
These steps can seem like an overwhelming process to undertake, so don't go it alone. Work with Sell House, a TrustGem Holdings company, and get the best, quick and hassle-free cash offer for your house today!